Dear

Families,
Friends,

Blogger Friends,

First-Time-Dropping-By-My-Blog Friends,

Blog-Surfer Friends and
All-The-Rest-Not-Categorised Friends,
Thank you for leaving comments when you drop by my blog. I really enjoy receiving it from all of you. In fact, I look forward to receiving comments. So, please continue to leave remarks and advice for me.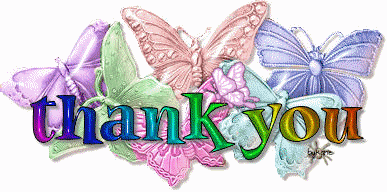 glitter-graphics.com
I hope you don't mind if I do not reply your comments. I have been feeling a little lazy, a little too busy and a little of everything.
But be ASSURED, I read all of it.

So, please don't stop your comments and do visit my blog regularly. Your frequent visits gives me the motivation to come up with various and interesting topics to post.

Enjoy!